WHERE ARE THEY NOW: JENNIFER TAYLOR (CHRIS;

THE EDGE OF NIGHT

)
By Mariann Aalda
I recently had an opportunity to catch up with my former EON castmate (and dressing-roommate) Jennifer Taylor (Detective Chris Egan)
MA
: So, Jennifer, what have you been up to since we last saw each other... what has it been, two years, now?
JT
: More like four years, but who's counting. LOL Anyway, The last few jobs I've had were; the realtor in
DeRailed
, John Heard's wife in
The Lucky One
s, and Stacy Keach's secretary for the first season of
Prison Break
.
In addition to the occasional local commercial, I continue to operate a business I've had now for about 17 years called the Painted Board Studio (
www.paintedboardstudio.com
), where I work on my own oil paintings. (I started painting when I was on
Edge of Night
and haven't stopped.) My favorite painting is called
The Wedding
, 3'x6':
I never paint knowing what the painting will be – that would ruin the surprise – however, at the time, I had just completed an intense master acting class where I worked hard on the character Roberta in a scene from, ''Danny and the Deep Blue Sea'' by John Patrick Shanley. It was later that I could see the psychological aspects of the play peering out from the painting.
I also enjoy custom painting furniture:
And murals:
Painting furniture brings me pleasure to know that I'm able to help 'save and recycle' a lot of old furniture pieces just by using paint in a really cool way and painting murals is just fun!
Lastly, and this has nothing to do with the arts at all, I started a website called Lily's List,
www.LilysList.com
, (named after my daughter) which is a student loan gift registry designed to help anyone with a student loan pay it down – One Gift at a Time.
The debt college kids are incurring is unfathomable to me (can you imagine being 22 with an average of $23,000 in debt right out of school? Many have MUCH more than that!) I want to help educate kids on how to think outside the box when it comes to paying down their loan and so, with three women friends, I created a website to do just that - we only launched a few months ago but already have been publicized on
CBS Money Watc
h and in the
Chicago Sun Times
.
Someday I hope to return to NY or LA for a bit to try to find more acting work now that my kids are grown, but in the meantime, my husband and I enjoy life right where we're at.
***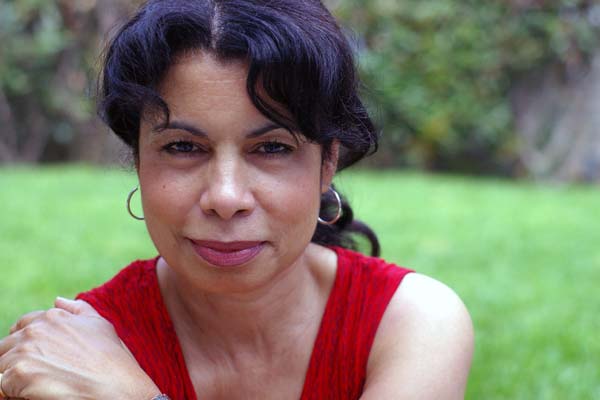 Mariann Aalda
played DiDi Bannister-Stoner on
Edge of Night
from 1981 to its final episode on December 28, 1984. She also played Grace Battles on
Guiding Light
and Lena Hart on
Sunset Beach
. She is currently starring in
M.O.I.S.T.! -- the "sex-istential" comedy-with-music
celebrating the seasoned woman -- which she co-wrote/produced/performs with Iona Morris (ex Fiona Griffin,
As The World Turns
).
Check out her latest installment of
Edge of Night Today
at:
http://eontoday.blogspot.com/